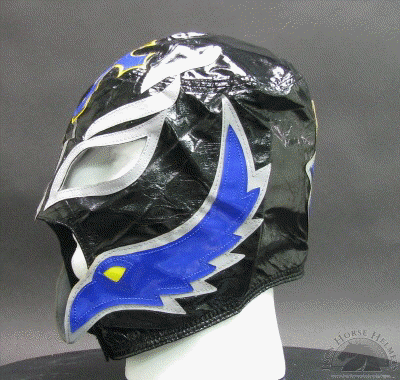 This Rey Mysterio wrestling mask will not keep you warm and it will not keep you dry. It is really not good for much, but it is fun as hell to wear. I have been wearing mine all day and I think it has become part of my life.
I am not quite sure I will be able to carry on once I take off this mask. It has really.....Really helped my love life.
Women walk up to me and whisper some romantic words to me in Spanish all the time. I am not sure what they are saying, since I don't speak Spanish, but I have started watching Dora so I should be fluent in Spanish real soon.